What's on North 23-30 Mar: Mother's Day
Treat your mam like the queen she is this Mother's Day with our handy tips, while also gifting yourself some fun times with the Botanical Garden reopening (gin!), Leeds Queer Film Festival (movies!) and our very own Quizlington Mill (straight up LOLs!)
Each week The Skinny team hand-pick a selection of the best events from the North's cultural calendar to provide you with this 'ere top ten guide to the most exciting goings-on for the week ahead. From gigs, plays and exhibitions to spoken word, pop-up foodie events and one-off film screenings, we give you the insider's guide to things to do in Liverpool, Manchester and Leeds every Thursday morning.
Mothering Sunday Funday
Yup, Mother's Day is upon us, so best get those crayons out and make your mum the shittest homemade card she's ever seen – not like you're going to pay £3.70 for one from the card shop, is it, you cheapskate?
Then don't even bother pretending you're going to whip up some Hollandaise for eggs Benny in bed, just get her out of the house and show her the best Sunday Funday of her life: you could try some Bottomless Brunch in Manchester, go straight in with a banging roast (Manchester's best ones can be found here, and Liverpool's here), spend a day checking out Tall Boys' favourite spots in Leeds, or just take her down the road for a good coffee – or a pint, if that's more her thing. In fact, does your mum like sherry? If so, she has impeccable taste. Read our guide on where you can take her for one, before heading home and making a batch of homemade pizzas.
Of course, you could just go round with a box of Milk Tray and a bunch of daffs. But where's the fun in that?
---
Sign up to our Zap! newsletter to get our top ten events guide in your inbox every week
---

Move D, Elijah and Skilliam, Gerd Janson, Denis Sulta, Swing Ting and more play a new three-day festival across Liverpool's Baltic Triangle.

Artists Shia LaBeouf, Nastja Säde Rönkkö and Luke Turner's politically charged art project and statement of resistance HEWILLNOTDIVIDE.US – a continuous live stream of the statement for four years, or the duration of Donald Trump's presidency – has been adopted by FACT Liverpool.

The co-founder of the long-running A Love From Outer Space club night (run alongside legendary producer Andrew Weatherall), Sean Johnston reflects on five years of success, where inspiration comes from and what makes a great club night, and lets us know what the duo have in store for 2017. Photo: Carl Bartram
Do not miss: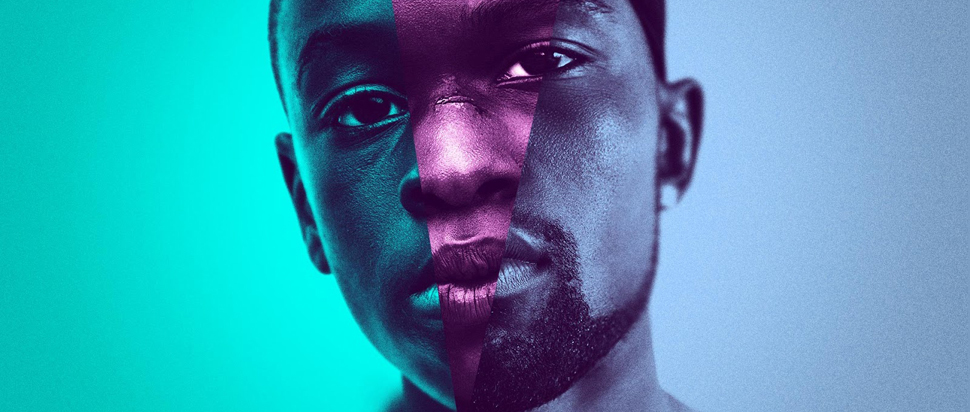 Leeds Queer Film Festival
Live Art Bistro, Leeds. Fri 24-Sun 26 Mar, times vary
Showcasing queer cinema and focusing on independent and DIY films, the volunteer-run, not-for-profit Leeds Queer Film Festival welcomes new and alternative LGBTQ cinema from around the world. With everything from film screenings (including Barry Jenkins' fantastic Moonlight, pictured) to a 'Dykes, Rebels & Working Class Warriors' workshop, you can peruse the full programme here.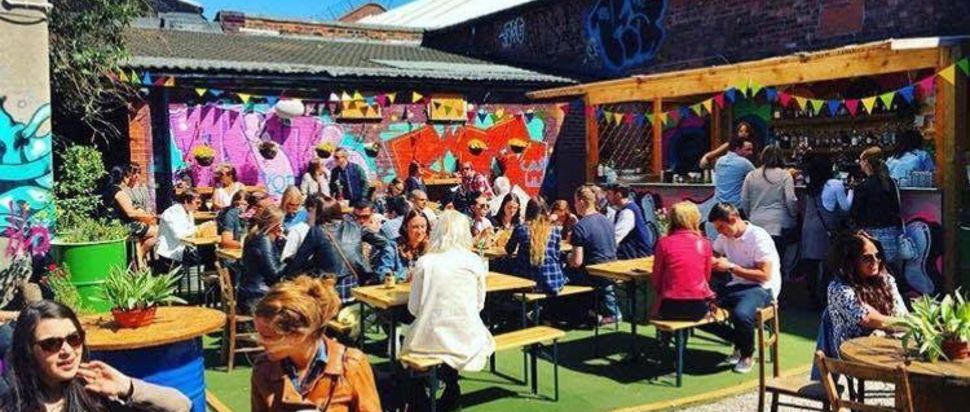 Botanical Garden relaunch
Botanical Garden, Liverpool. Sat 25-Sun 26 Mar, 12pm
Good news, gin lovers: The Botanical Garden is back! Reopening for its third season this spring, the Baltic Triangle's al fresco drinking den will bloom back into life with a launch weekend, across which you can expect live bands, an all-new drinks menu, heated seating snugs (because, y'know, summer's still a long way off), and street food from Ta'amiya – the first venture of Michael Carey, former chef at Puschka. Read our full preview here.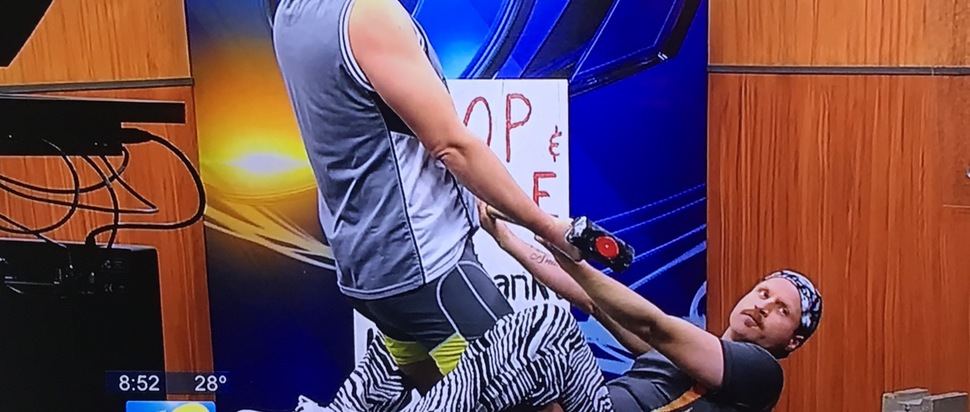 Found Footage Festival
Liverpool, Manchester & Leeds. Thu 23-Sat 25 Mar, times vary
A one-of-a-kind event showcasing videos found at garage sales, thrift stores, warehouses and dumpsters throughout North America, Brooklyn's Found Footage Festival hits the North this week to showcase the very best of videotaped obscurities. Check it out at FACT Picturehouse in Liverpool on Thu 23, The Zoo in Manchester on Fri 24 or Leeds' Hyde Park Picturehouse on Sat 25.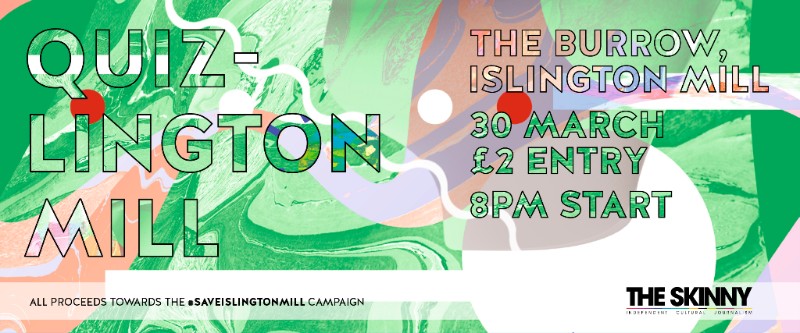 Quizlington Mill
Islington Mill, Salford. Thu 30 Mar, 8pm
Join The Skinny for a super special pub quiz raising money for Islington Mill's roof repair fund (and celebrating our fourth birthday while we're at it), with the second edition of QUIZLINGTON MILL! Quizmaster supremo John Stansfield (Sham Bodie) will once again be holding the fort while you guzzle lovely beers and compete for some unique prizes. There'll be prizes for all teams, and do stick around afterwards, as we'll be spinning tunes and partying 'til the glitter runs out. See you there!

Tender Compulsions
Common, Manchester. Launches Thu 23 Mar, 6pm
At Common it's out with David Bailey's Donut Boy and in with an exhibition from Brighton illustrator Lucy Sherston, who'll be bringing some new life into the Northern Quarter bar this spring with her experiments in colour, texture and line. Pop down to the launch this week, where you'll find free halves of Brighton Bier's Freshman IPA.

One of Britain's most loved choreographers Matthew Bourne returns to his roots for Early Adventures, a programme of pieces that helped launch his career and establish his style, including Town and Country, The Infernal Galop and Watch With Mother.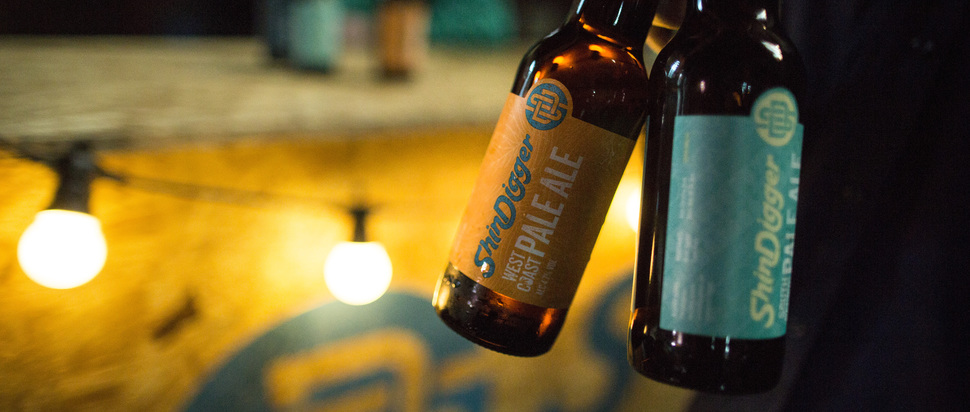 Brewing collective ShinDigger Brew Co. throw their first official party at their new venue in Ancoats, also launching their new collaboration beer with Reform Radio, Rhythm & Brews. Reform Radio DJs will be spinning tunes with visual production from Hold Tight, and your £5 ticket also includes a pint of the special collab beer.
---
Read more news from across the Northwest cultural scene at theskinny.co.uk/news
Find out how you could win some lovely prizes at theskinny.co.uk/competitions
---